If you wish paper copies of any of our letters, please call the office to request a copy. Thank you
The Department for Education has commissioned the NSPCC to establish a dedicated independent helpline for people who have experienced sexual abuse in educational setting.
The helpline went live on 1 April, and will provide both children and adults who have experienced sexual abuse in schools with support and advice, including onward action such as contacting the police if they wish to. The helpline will also provide support to parents and professionals. Anyone who gets in touch through this dedicated helpline will also be signposted to other relevant support services available, including Childline, which provides ongoing support and counselling to children and young people.
The dedicated and confidential NSPCC helpline – Report Abuse in Education can be reached on 0800 136 663 or by email at help@nspcc.org.uk.
Safeguarding is everyone's responsibility, but the designated staff for child protection are:
Miss Collier 0113 3934416
Mr Strafford 0113 3934416
Mrs Wilkinson 0113 3934416
Mrs Tomlinson linda.tomlinson@woodlesford.leeds.sch.uk
If you are a member of the public, you can phone Children's Social Work Services on 0113 222 3301, Monday to Friday, 9am to 5pm. If you think a child is in immediate danger please dial 999 and ask for the police
If you have any concerns about safeguarding at Woodlesford, contact the Local Authority Designated Officer on 0113 2478652.
If you are involved with a child or family in a professional capacity you can call the Duty & Advice team on 0113 376 0336, Monday to Friday, 8am to 6pm.
If the issue can't wait until the next working day please contact the Children's Emergency Duty Team on 0113 376 0469 and provide them with as much information as possible. You can also email the EDT: childrensedt@leeds.gov.uk ​
For quick useful advice about children's services in Leeds and a range of child protection issues, there are useful 'One Minute Guides' here.
The internet at Woodlesford is strongly filtered through 'smoothwall' and we regularly check for suspicious search queries.
Advice for parents about E-Safety and other aspects of family life can be found at

SAFEGUARDING INFORMATION FOR CHILDREN
If someone is hurting you, doing things to you against your will or being mean to you, tell someone: your parents, your friends, trusted teachers or other staff at school.
At Woodlesford, the staff with special training to help you to be safe are: Miss Collier, Mrs Wilkinson or Mrs Tomlinson
If you don't wish to speak to someone in school, you have other options: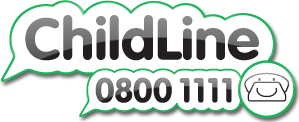 If you are being bullied online, or if you have any concerns about things on the internet, speak to a trusted adult, call the police or use this link: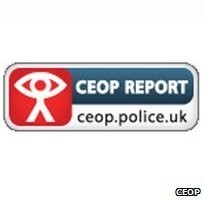 We achieve together, we learn together, we succeed together