'Safeguarding and promoting the welfare of children is everyone's responsibility. Everyone who comes into contact with children and their families has a role to play in safeguarding children.'
Woodlesford Primary School is committed to providing a safe and secure environment for children, staff and visitors promoting a climate where children and adults feel confident about sharing concerns which they have about their own safety or the well-being of others.
We follow the DfE guidance from:
Anyone with any concerns about the welfare of a pupil MUST report it to our Designated Safeguarding Lead, or a deputy Designated Safeguarding Lead as soon as possible by contacting the school on 0113 3934416 or emailing info@woodlesford.leeds.sch.uk
Miss L CollierDesignated Safeguarding Lead
Mr A StraffordDeputy Designated Safeguarding Lead
Mrs N PsailaDeputy Designated Safeguarding Lead
Safeguarding Policies:

LCC Safeguarding and Child Protection Policy 2022-23 13.07.22

WPS Online Safety Policy 29.09.21

WPS Behaviour Policy 13.07.22
If someone is hurting you, doing things to you against your will or being mean to you, tell someone: your parents, your friends, trusted teachers or other staff at school. If you don't wish to speak to someone in school, you have other options: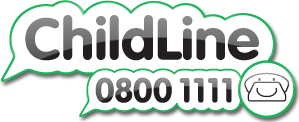 If you are being bullied online, or if you have any concerns about things on the internet, speak to a trusted adult, call the police or use this link:
We grow together, we learn together, we achieve together.