Welcome to Woodlesford Primary School.
I would like to warmly welcome you and your child to Woodlesford Primary School. We are a successful and happy school, with a strong reputation within our community for achieving high levels of academic success. Woodlesford has a fun, happy and vibrant atmosphere where our children thrive in a supportive and collaborative environment.
We cater for children aged between 3 and 11, and have approximately 470 pupils on roll, with the majority of pupils coming from the village of Woodlesford. Our school is set in extensive, attractive grounds that provide our children a wonderful place to not only play but learn about the world around them.
Our main aim is to ensure that all our children are safe, happy and enjoy school. We always strive to provide the best possible education. We encourage our children to become confident lifelong, learners and to achieve high standards i/05u to come and visit us to find out more about what makes this school so special. For further insight into all the great things at Woodlesford Primary School, please do take a look at Twitter @MissCollierWPS
Miss Linda Collier
Headteacher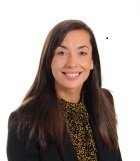 We achieve together, we learn together, we succeed together